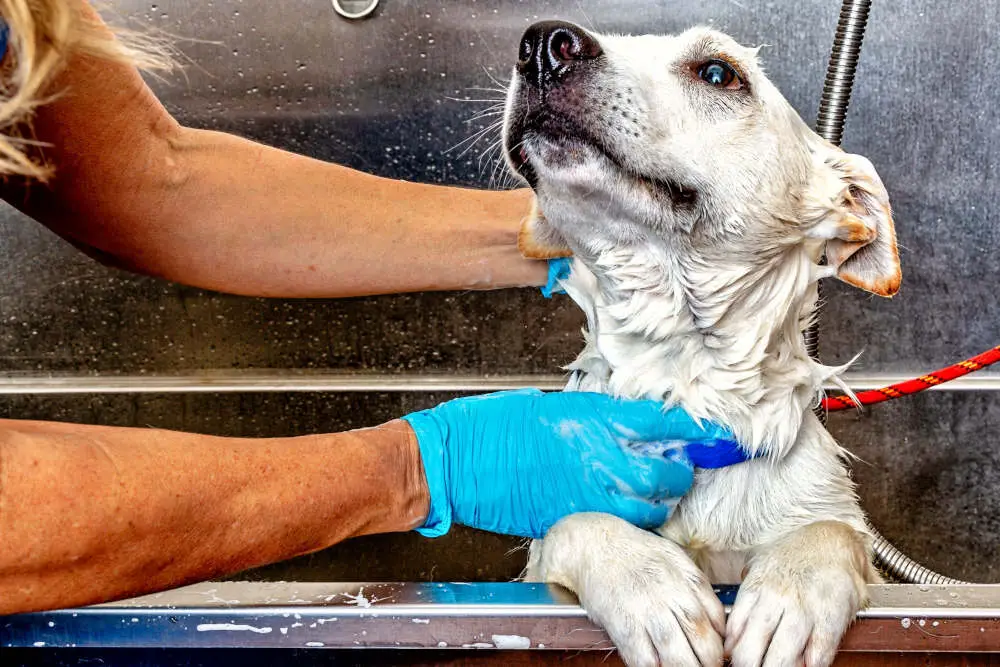 Clothing stores use their windows to showcase clothes. Bakeries have cakes and pies. But what does a dog groomer do with their floor-to-ceiling windows? TikTok user @Sarkisii showcases what their groomer chose to do.
The video starts on a sidewalk. People walk by on a somewhat sunny day. The backdrop of the scene is Mudpuppy's, a dog grooming location in San Fransico. Within seconds, the star of the piece takes action. Behind glass (and a sticker that asks us to refrain from tapping), a freshly addressed puppy waggles excited for the camera. The area appears to be a fenced-in four or five-foot square. There are toys and a water dish to keep the client entertained as they wait. Our POV moves in to greet the dog through the glass. While Sarkisii abides by the sign, the puppy does not.
This method is genius. It provides free advertising for the business. Owners can see if the client has finished or if they have more time for other tasks. Perhaps most importantly, it allows the rest of us the opportunity to see such a happy canine.
Chief The Diving Dog chimed in with "That's adorable" (and they would know). While most commenters agree with this sentiment, Aunt Mae, a representative for the spot assured any concerns by saying "Guys… If the dog was stressed being in the window area, the groomer wouldn't put them there. I promise. We always have their best interest at heart!"
Read More From Pawesome
From the smile on that pup's face, I think it's safe to believe her.