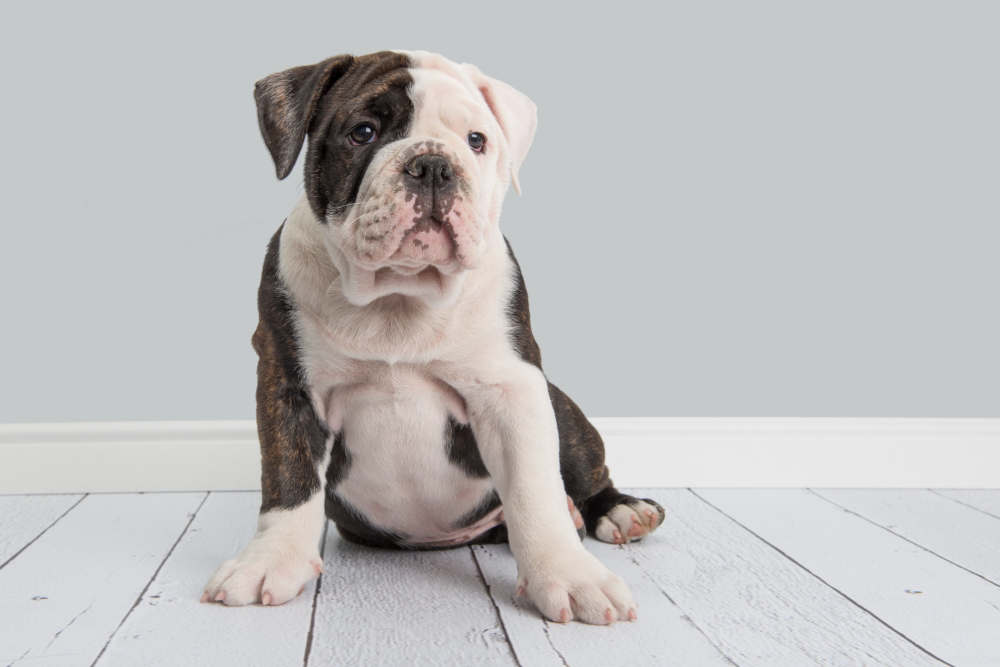 Puppies are the cutest. They have the best behavior. And are so happy when they see their owners. Shaq, an English Bulldog, is so happy when his dad comes home. His happiness is not expressed in rambunctious behavior but a slow, waddling walk.
Shaq's parents uploaded a video to their TikTok channel @shaq_theenglishbulldog. The TikTok video begins with Shaq standing in the middle of an apartment. He looks off to the side and then begins to walk slowly, with his hips swaying side to side. Next, Shaq sees his dad standing in front of the door and walks over to him, then proceeds to lie down in front of his dad and waits to get petted. The video ends with his dad reaching over and starting to pet Shaq's head.
This TikTok video is such a sweet video. The way that Shaq waddles when he walks is adorable. Usually, only ducks come to mind for the way they waddle when they walk, but Shaq looks so cute when he waddles. Those hips swaying side to side made me smile.
The TikTok viewers had to mention his walk @christinahainesst said, "Omg, the walk." And @acruz1978 said, "That walk is just too cute." While @selflove.guru asked, "Omg, that's how he walks over?" And @shaq_theenglishbulldog replied, "Haha, yes, but only when he is excited to see someone." Finally, @mrspacheco19 said, "Me watching on repeat. So adorable." It's clear from the comments that the TikTok viewers enjoyed watching Shaq walk over to his dad.
Read More From Pawesome
It's so obvious that this cute English Bulldog loves his dad. He can't wait for his dad to get home. That little walk says it all.