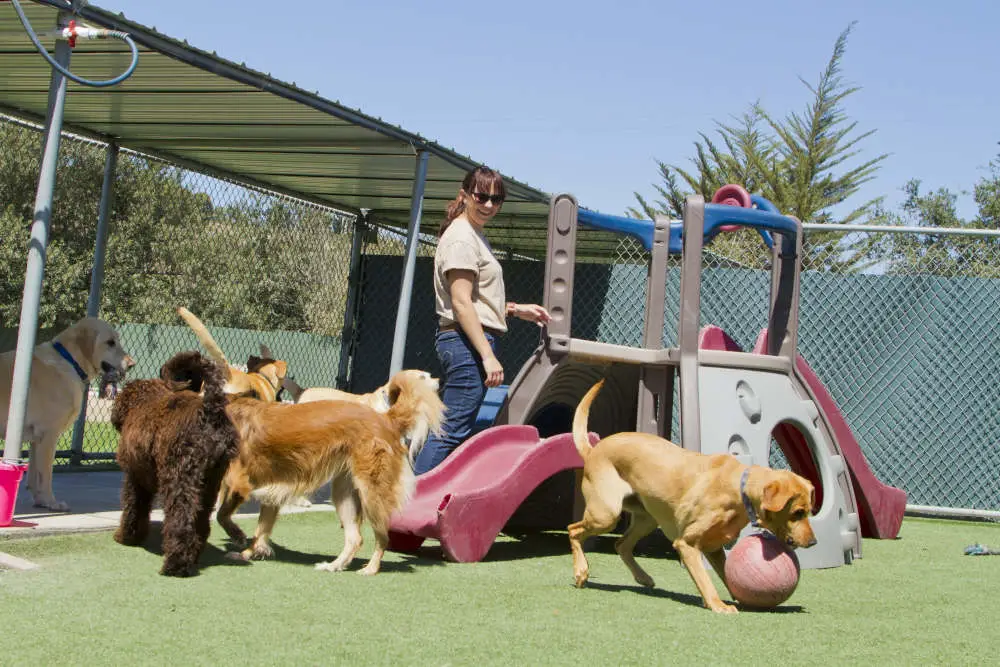 OMG! We want our dogs to go to the doggy daycare of @djwollastan. The TikTok video from her doggy daycare shows a line of dogs arriving for the day and enjoying every minute of their arrival. We all know it can be difficult for pet parents to leave their dogs for the day but knowing they are so happy to arrive makes things a little easier. The viral TikTok video has become a hit because of the happy faces and demeanor of each pet as they arrive.
We are impressed by @djwollastan's doggy daycare because every dog and their human look to be so happy to arrive and start their day. From Dempsey and Lucy arriving at the doggy daycare to Ringo & Jagger, every dog looks to enjoy arriving at the location. It seems that dogs of all shapes and sizes enjoy their time at the doggy daycare. "Pennies From Heaven" by Louis Prima only adds to the happy feeling the video leaves you with by its end.
For me, seeing so many dogs arriving at a doggy daycare feeling happy to be there is a sign of a great business that cares about the animals. The music reminds me of the movie, "Elf" and the happiness it brings each year. Seeing dogs let off the leash and running to arrive at doggy daycare is refreshing and enjoyable. Even Nelly, who looks like a St. Bernard arrives and looks happy to be there.
The comments on TikTok include Dr. Shonda Burnett's comment, " They're all running in super happy and hyper and Nelly is like "I'm glad to be here but these kids need to calm down" 😂😂😂❤️❤️❤️❤️." Sharon Vlielander commented, "They all so happy to be there I LOVE IT!"
Read More From Pawesome
If only every doggy daycare treated their dogs as well as this one we would all leave our dogs for the day without a care. Happy dogs are a joy for us all to enjoy.