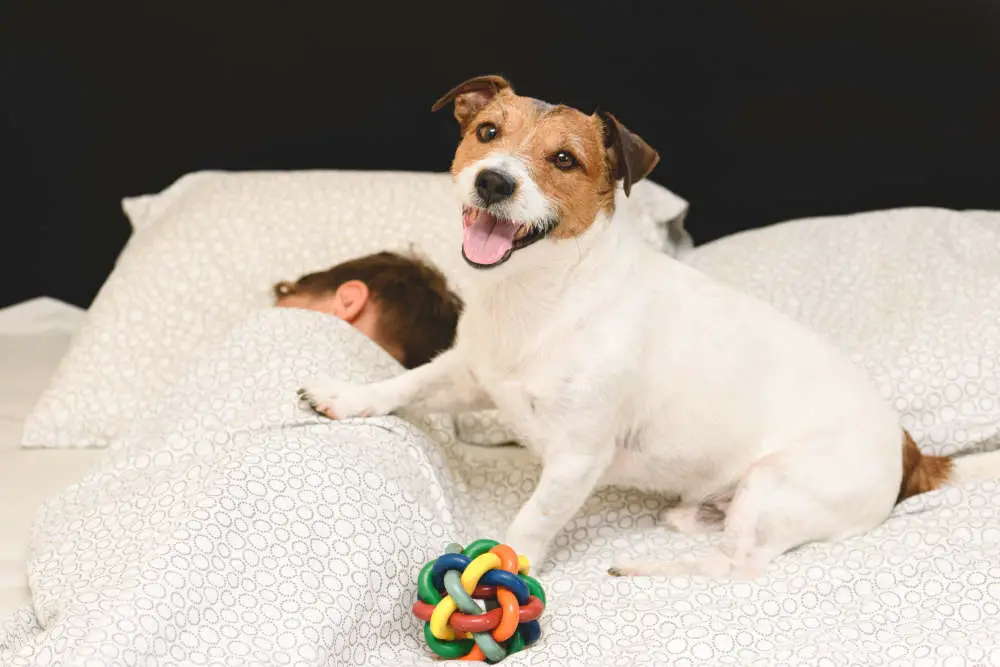 We all love our dogs, but it can be tough to wake up really early when they insist on going outside in the morning. Obviously, we do it, but it would be great if they could let themselves out from time to time!
In this TikTok, we see a very eager golden retriever asking to go outside at an early hour while his owner is clearly still in bed. What happens the minute he is outside? All he wants to do is play and jump around forgetting he has to use the bathroom at all!
This is a funny scenario that we often find ourselves as dog owners. Of course, the minute we let them outside they are eager to run and chase everything with out even going to the bathroom! You sometimes just want to understand what is going on in their head!
The comments on this video are especially funny. Someone comments, "My dog prefers the hours of 1 am-3 am." Of course, he does as its when you are fully asleep! Another person says, "Yes! Mine does this on Saturday mornings! He knows it's the weekend!" Why can't they sleep in as well?
The best comment though says, "At least your dog doesn't stand outside and scream while violently shaking a horse toy in an attempt to get someone to play with them." Dogs are very special creatures even if they drive us insane from time to time!
Read More From Pawesome
Of course, it might be annoying to wake up early to let them out. However, we can't imagine a better way to wake up or not have a dog in our lives. A life without dogs is unimaginable. If this is the small price we must pay to be a dog owner, then waking up early seems inconsequential in the big scheme of things!