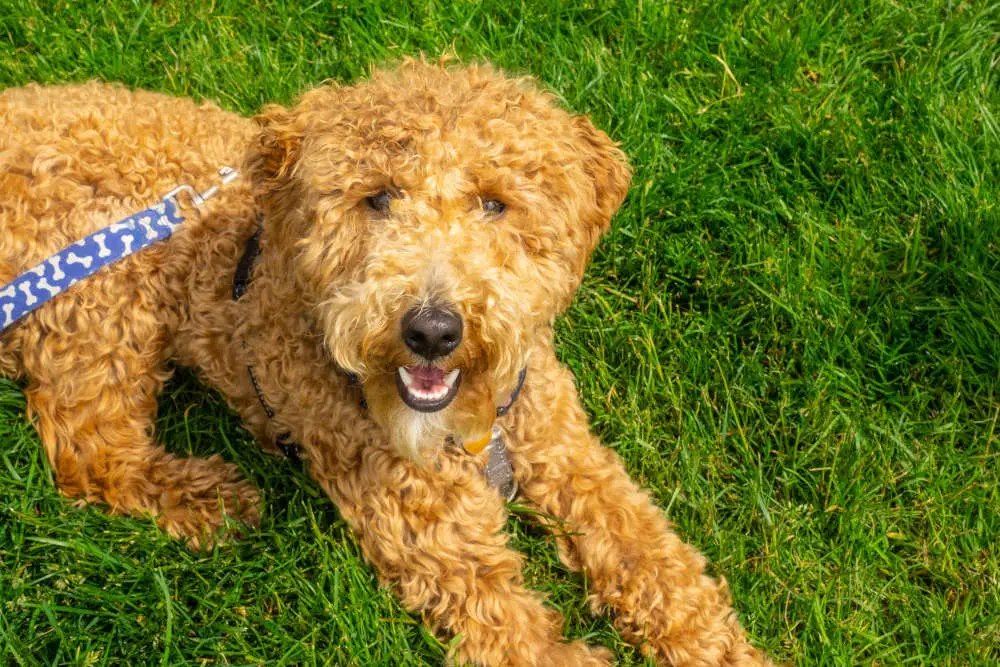 There are many dogs that are fashionably dressed by their parents. But a Labradoodle named Layla is dressed for the club and a '70s-filled night of disco dancing. Layla not only has the outfit, but she also has the wig and is ready to go out.
Layla's mom uploaded a video to her TikTok channel @kimmberrrrly of Layla strutting and showing out her outfit. The TikTok video begins with a pair of disco pants-covered legs walking into view. For a few seconds, you can't tell who the legs belong to until they keep walking, and you realize the legs belong to a dog. Layla the Labradoodle walks into view wearing her disco outfit and a wig. The video ends with Layla still walking.
This is the funniest video. At first, I couldn't tell if the legs belonged to a person or a dog, but when I saw a full view of Layla, I laughed. That disco outfit and Bob Ross-style wig looked great on Layla.
TikTok viewers loved Layla strutting and showing off her outfit. @samandsoncai commented, "So cute, but why does she kinda look like Will Ferrel." @yselaortiz2 asked, "Will Ferrel is that you?" @averyhoneycutt asked, "Why did we all think Will Ferrel?" @zachgriffon10 replied, "It's the face." @messi007_ said, "More like Napoleon Dynamite. @april_t750 said, "That scene of Scooby in the movies walking in the club." @rulerofroaches responded, "That is exactly what I was thinking." @annamu1 agreed, "Waiting for the owner to dress like shaggy in that scene." @megan.steelx commented, "This reminds me of when Scooby and Shaggy dressed up to get into the disco bar, and Scooby's wig flew into someone's drink." @user8263629201010 said, "It's giving Bob Ross." @maddiecgkb said, "This dog is Bob Ross reincarnated, and I really believe that."
Read More From Pawesome
TikTok viewers had different opinions on who Layla resembled in this video. Some viewers thought she looked like Will Ferrel or Scooby Doo. Other viewers thought the wig made her look like Bob Ross. But in the end, the only thing that matters is that Layla is having fun while wearing her outfits.