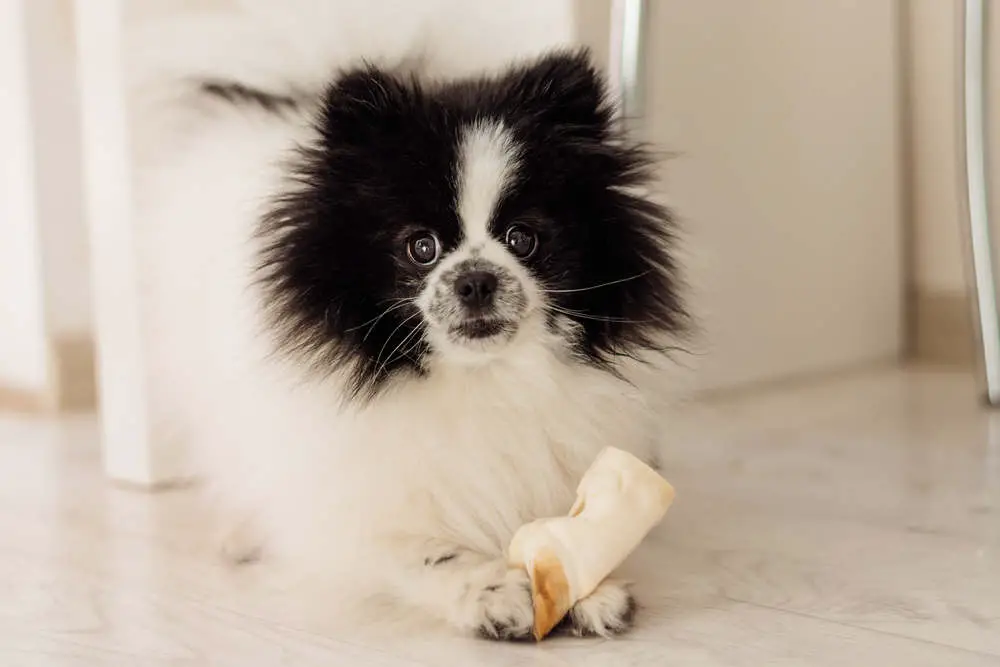 There is no doubt that pet videos — especially those of the canine variety — can attract millions of views on TikTok and other platforms. While taking a break at work or waiting in line for a coffee, many people relish the idea of watching a few cute dog videos.
With his iconic black and white coat, Huxley is a tiny, adorable dog with a huge following online. However, it's when Huxley puts on his panda suit that the adorable factor goes through the roof. This particular video is hopping on the "The bottom line is, we need a dog for protection" sound that took over TikTok. As the audio plays, Huxley smiles and seems to welcome in the "intruder". In his panda costume, Huxley looks exactly like a panda walking upright. Several of the pooch's other TikTok videos show bystanders' surprise when he strolls by in his costume. The addition of a tiny knife to the ensemble makes it slightly menacing in a hilarious way, and it's not a shock that Huxley has amassed so much support on social media.
We live in complicated times, and sometimes people need a break from all the deep conversations. There is nothing like a cute petite dog in a panda suit to make social media users forget all of their troubles.
Huxley's comment section is filled with praise from his followers. User @jeiah_santos wrote "It's terrifyingly cute" about the video. Meanwhile, @pet_._home commented "At first I really thought it was a panda" and @paigexharrington said "Bruh, if I'm a thief, I'd be getting that dog first."
Read More From Pawesome
When it comes to dogfluencer accounts on Tiktok, there are a few that truly understand what it takes to attract the attention of fickle social media users — and hang onto it. Huxley's owners have clearly positioned him for succcess for a long time to come.