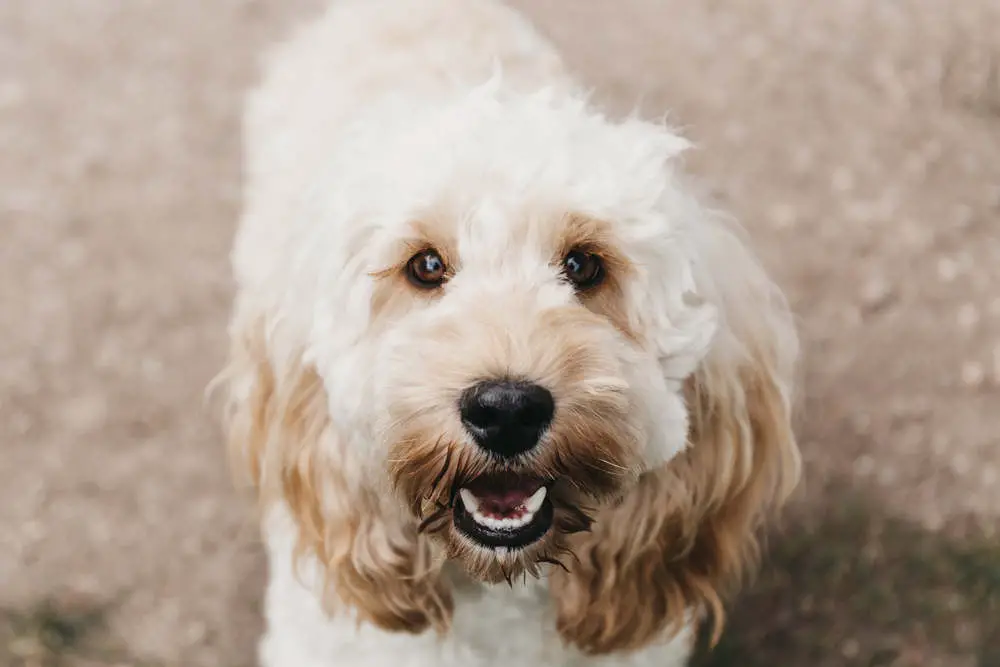 Technology seems to be expanding at lightspeed these days — even when it comes to increasing communication between two ancient friends. Although man and dog haven't had much trouble making their mutual needs known to one another, dog translator apps have been picking up on nuances and increasing the ability of people and canines to communicate.
In this sweet video, a dog owner expresses that he wants a hug from his dog, Luna. Using the app to translate his need into dog language, the man is successful in his quest to receive a hug from the adorable cockapoo (cocker spaniel and poodle mix). After listening to the noise that is generated by the app, the cockapoo senses what is being asked of her and sweetly leans in for a hug. The owner seems pleasantly surprised that the app actually worked, and the dog appears to be happy that she has pleased her human. All around, the dog translator app is making both parties very happy.
This cockapoo may find that they are on the cutting edge. On TikTok and many other platforms, humans and their savvy dogs have been leading the charge when it comes to tech. It would seem, in fact, that the sky is the limit when it comes to the things dogs and their owners can achieve when they work together.
@Tacos_tequila joked, "Maybe I should've used this app to talk to my ex" while @lifewithkleekai noted, "Awww she's the sweetest".
Read More From Pawesome
As dog translator apps skyrocket in popularity, prepare to see more videos of Luna and her cohorts communicating with their favorite humans!