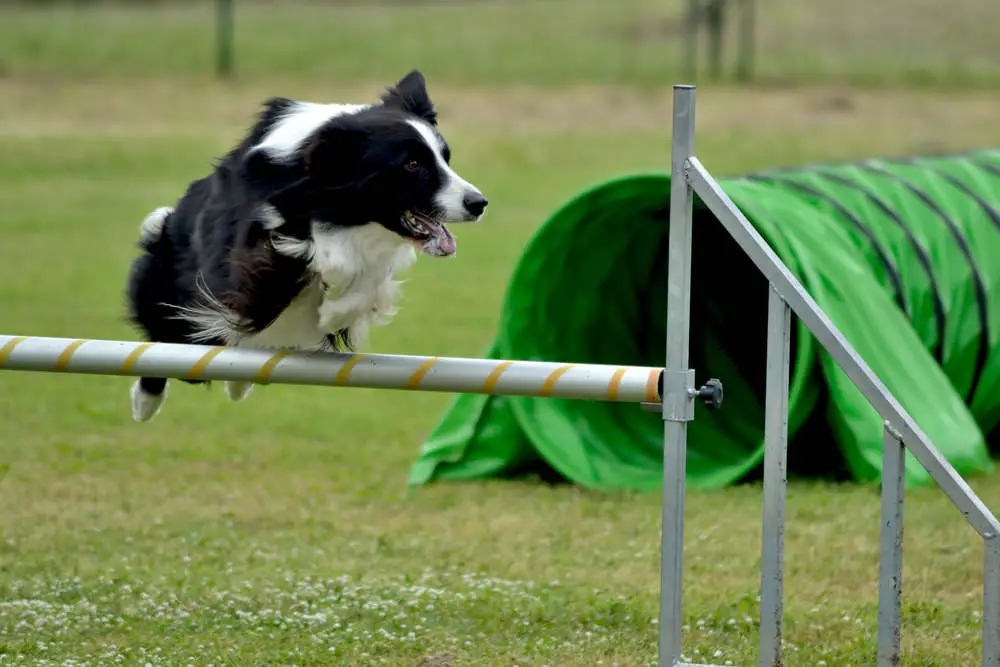 Over and over again, border collies prove that they don't just excel at herding sheep, they're also agility champions! Pink, an adorable border collie who has spent the past few years stealing the hearts of agility fans and dog lovers all over the world, proves that when she smoked her way through the Westminster agility course in just under thirty seconds. You can watch her amazing run in this breathtaking video.
2020 marked the seventh time that agility was a part of the Westminster Kennel Club's famous event. Pink's 2020 win marked the sixth time a border collie left the competition as the agility champion. Oh yeah, 2020 was the third time in a row that Pink and her handler, Jennifer Crank, won the 16-inch Westminster Agility Championship.
Pink might be three years older than the first time she earned the Westminster championship, but like a fine wine, she keeps improving. In 2019, her winning time was 29.78. In 2020, she handled the complicated course in a mere 29.35 seconds.
Watching Pink handle the tough agility course is a breathtaking experience. During her run, she did a wonderful job showcasing not only how fast Border Collies are, but also their incredible athleticism. She handled the weaves, tunnels, teeter-totter, and jumps without ever missing a beat.
While Border Collies can make lovely pets, they are a working breed. Not only are they incredibly intelligent, but they also have a great deal of energy that needs an outlet. Agility is the perfect outlet. The sport not only provides Border Collies with an outlet for their energy but also encourages them to think. Best of all it builds a strong bond between the border collie and their owner.
Read More From Pawesome