Dogs bred to hunt have an innate desire to chase and even kill other animals. Any animal including cats, hamsters, squirrels and even cars driving past can trigger the prey instinct in dogs. All dogs have a certain level of prey drive; however, some have a greater drive than others.
Dogs having a high prey drive and chasing every moving animal or object can become frustrating to owners after a while and may not be a good pet for homes with other small pets like cats, small dogs, hamsters, etc.
The important thing as a pet owner is that you must understand that the dogs are acting out of their instinct and need and you must find activities to keep your pet engaged and satisfy their pet drive.
In this article, we will take a closer look at some of the dog breeds with high prey drive.
Afghan Hound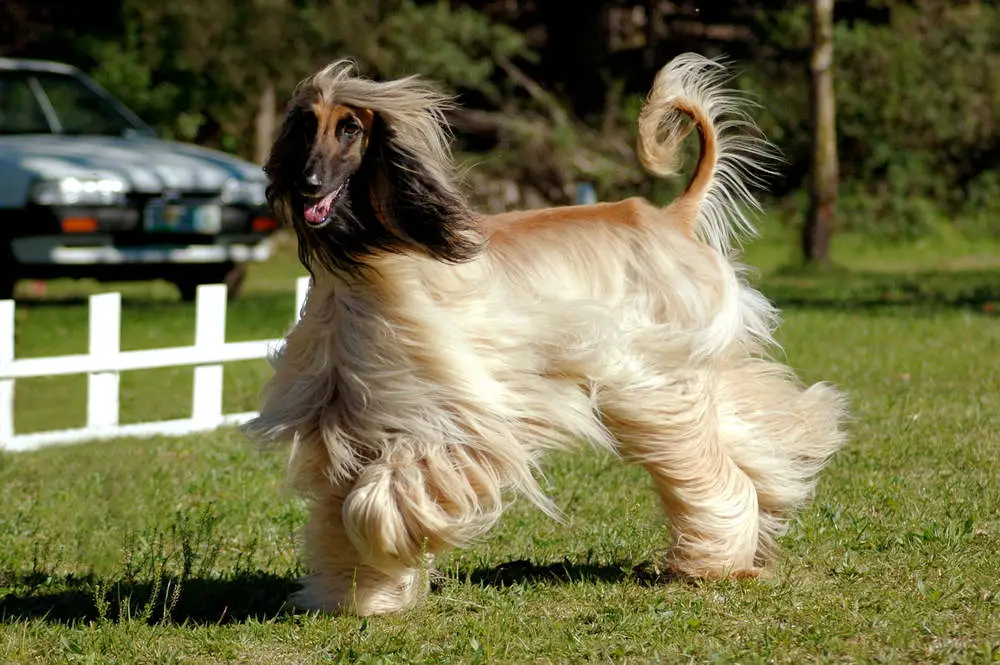 Originally from Afghanistan, Afghan Hounds are considered to be one of the oldest dog breeds. Originally used to hunt prey in the deserts and mountains of Afghanistan, Afghan Hounds are strong-willed, independent and self-confident dogs.
Appearance
Characterized by their dignified, royal beauty Afghan Hounds have a regal appearance, exotic face and a thin, fashionable build. These elegant dogs have a thick, flowing and silky coat that not only adds to their dramatic appearance but provides protection from the harsh mountainous climate where the breed originated from. Under the glamorous exterior, the Afghan is powerful and agile, built for hunting. Typically, Afghans grow to a height of 25 to 27 inches and weigh around 50 to 60 lb.
Temperament
The aloof and dignified Afghan is a very sensitive and loyal breed. The Afghan's persona has been described as contradictory. While they are very brave, they are timid and flighty too and sometimes even quiet, lazy and goofy. These dogs can be very loving and friendly and sometimes completely standoffish and wary of strangers.
Typically, Afghans are a 1-family or 1-person dog and may not be a good guard dog. The breed is independent thinking, is not motivated by food and is not very eager to please. All this makes Afghans quite difficult to train.
Alaskan Malamute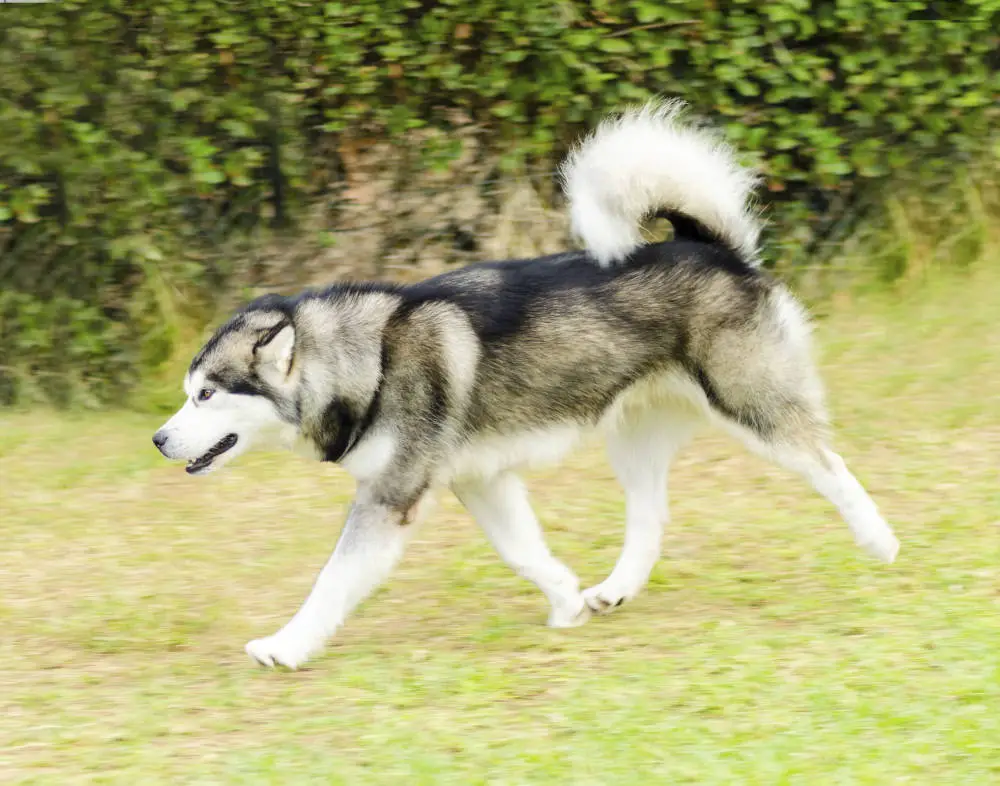 Alaskan Malamutes are strongly built dogs and are among the oldest breeds of sled dogs of the Arctic. It is believed that these dogs are descendants of wolves and accompanied the Paleolithic hunters who migrated into North America around 4,000 years ago. These heavy-duty spitz-type dogs are very strong and are built to haul heavy loads.
Appearance
The Alaskan Malamute is a large-sized dog with facial markings that are wolf like. They are usually 23-25 inches in height at the shoulder and weigh around 75-85 lb. Originally used as sled dogs, Alaskan Malamutes have a heavy bone structure, powerful shoulders, deep chest, dense weatherproof coat and a huge plumed tail. Their characteristic wolf-like faces are highlighted by their sparkling almond-shaped brown-colored eyes and erect ears.
Temperament
Alaskan Malamutes are hardworking, pack animals but love cuddling with their humans after a long day at work. They are affectionate, loyal, playful and high-energy dogs that need plenty of vigorous exercise. They need plenty of open space to run about to burn off their energy. Alaskan Malamutes don't like being left alone for long and if you do so, they may become anxious and indulge in destructive behavior.
Australian Cattle Dog
Also called the Queensland Heeler or Blue Heeler, the Australian Cattle Dog is a compact and muscular breed. Related to the wild dogs of Australia, the Dingo, Australian Cattle Dogs are very intelligent and are hardy herders. They have a huge work drive, boundless energy and are excellent at chasing, hunting and herding.
Appearance
Around 17-20 inches in height and weighing around 35-50 lb, the Australian Cattle Dog is a sturdy and muscular dog that is strong and agile. The breed is usually born with a white coat, which turns red or bluish-gray and the coat features distinctive speckling or mottling patterns. The breed has a strong head with a broad, curved skull, powerful jaws and a muzzle with muscular cheeks.
Temperament
Australian Cattle Dogs are very intelligent dogs that are extremely courageous, alert and watchful. They are extremely dependable dogs and loyal to their owners but can be wary of strangers. They are active dogs and can get bored very easily and get into mischief. So, it is very important to ensure that your Australian Cattle Dog gets plenty of exercise, play and work to keep him both physically, as well as mentally fit.
Also Read: 17 of the Top Blue Heeler Mix Breeds
Basenji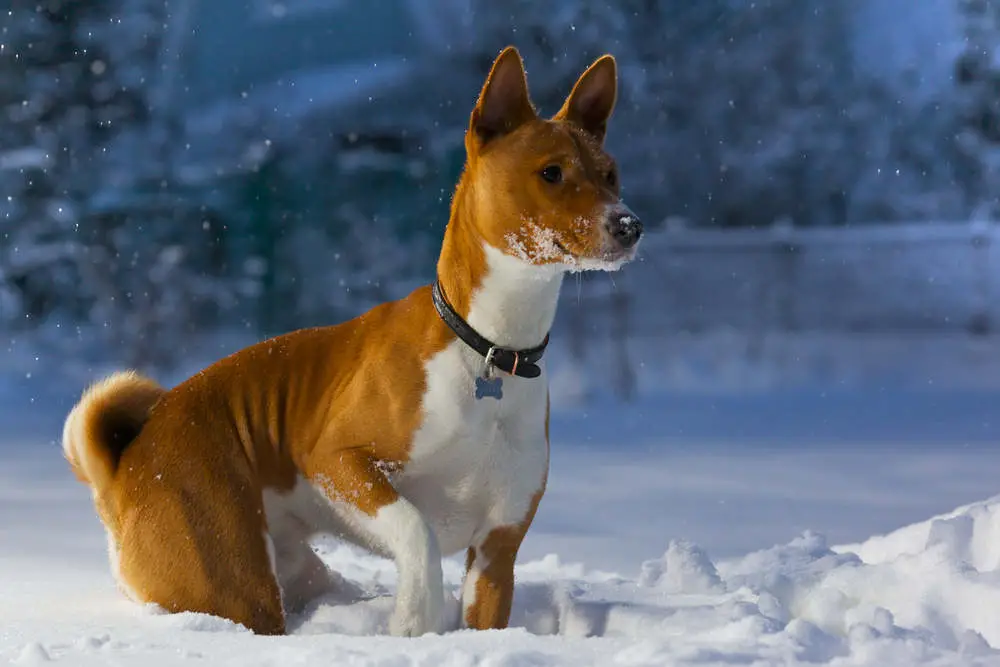 Known as the "barkless dog", the Basenji is originally from Africa. This is among the most primitive breeds discovered by the Pygmy hunters of the African Congo. They were called Congo terriers or Zande dogs after the areas where they were found or the tribes that owned them. These dogs were used by the native tribes as hunting dogs and drove the game into nets.
Appearance
Basenjis are compact, intelligent hunting dogs that grow to around 16-17 inches in height and 20-24 lb weight. They have a characteristic short, glossy coat, wrinkled forehead and tightly curled tail. They come in varying colors like black and white, red and white, tan, black and white, brindle and white, brindle and tricolor. Basenjis have a very sweet face with almond-shaped, expressive eyes that display very human-like emotions. Basenjis are curiously catlike. They are fastidious, dainty and groom themselves like cats and sometimes even climb trees and fences.
Temperament
As their nickname indicates, Basenjis don't bark; however, when they are excited, the yodel or chortle. These dogs are intelligent, alert and independent. They tend to be aloof with strangers but are extremely affectionate with their owners and family members. They tend to be rather argumentative with other dogs and so require early socialization.
Also Read: What You Need to Know About the Basenji Pitbull Mix
Beagle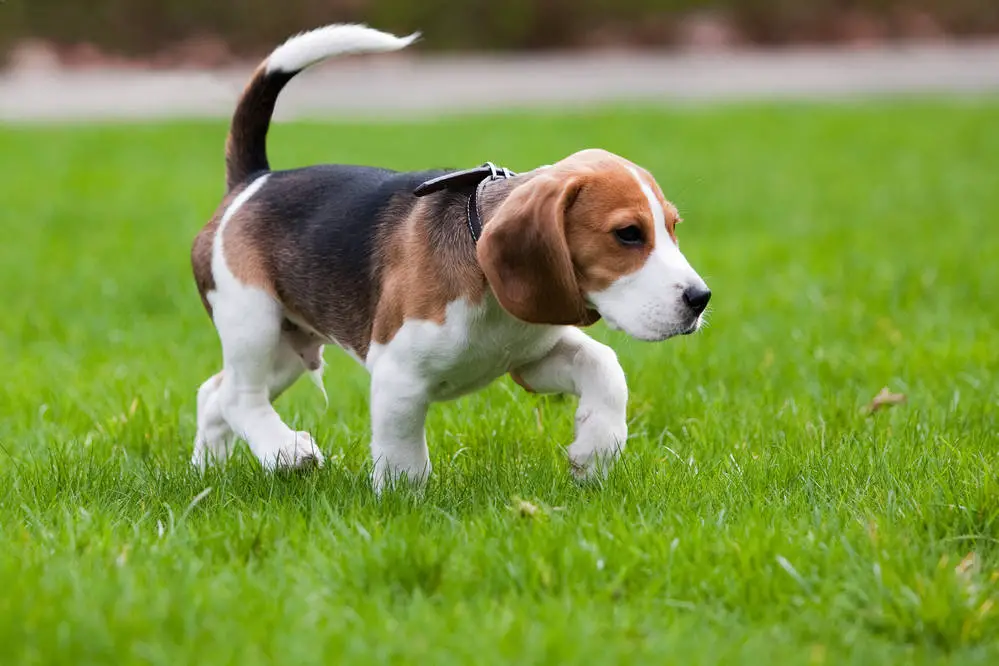 Beagles are great hunting dogs and loyal companions. These cute pooches are carefree and funny. Originally bred as scent hounds to track and hunt small game like hare and rabbits, Beagles love the company of people and are in general, very easy-going and even-tempered pets.
Appearance
Beagles are small-sized, compact but hardy dogs. There are two types of beagles—the smaller variety grows to around 13 inches in height and weighs around 18 lb, while the larger variety grows up to 13-15 inches and a weight of 20 lb. However, both varieties are solid and strong. Beagles come in very attractive colors like red, lemon and white, black, tan and white and tricolor. These dogs have an adorable face with a broad head, big hazel or brown eyes and long, hound-like droopy ears.
Temperament
Described as "merry" by Beagle lovers, Beagles are happy, companionable and loving dogs that make them great family pets. They are active, energetic, curious and clever pooches that need plenty of activity and playtime. They are good around kids and other pets. Since they belong to the hound group, Beagles can be quite stubborn and need patient training. They thrive on company and can howl and become destructive when left alone for a long time.
Bullmastiff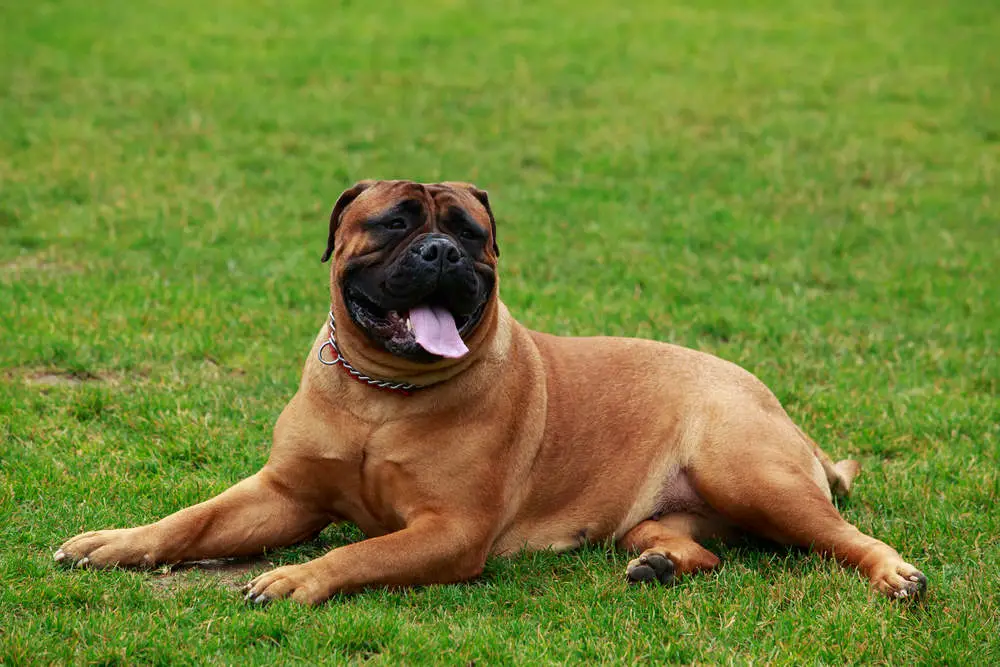 Resulting from crosses between the Bulldog and Mastiff, the Bullmastiff is a fearless, guardian dog that is quite docile at home with a soft spot for people they love. Known as "silent watchdogs" Bullmastiffs have a very mellow temperament, making them excellent apartment dogs.
Appearance
Bullmastiffs are muscular and large-boned working dogs. They have short coats that are easy to care for; however, these dogs are huge droolers. If you don't mind the drooling and snoring, Bullmastiffs can be wonderful companions, ready to set off on your adventures with you.
Bullmastiffs grow to around 24-27 inches in height and weigh up to 100-130 lb. The breed is characterized by its broad and wrinkled head, short, square muzzle, high-set V-shape ears and dark eyes and they come in colors such as reddish-brown, brindle and fawn.
Temperament
Bullmastiffs as a breed are loyal, alert and smart. They are protective by nature and suspicious of strangers, but gentle around kids and family members. These dogs are generally calm, which makes them great family pets. Bullmastiffs are independent thinkers, which makes training them a challenge.
Doberman Pinscher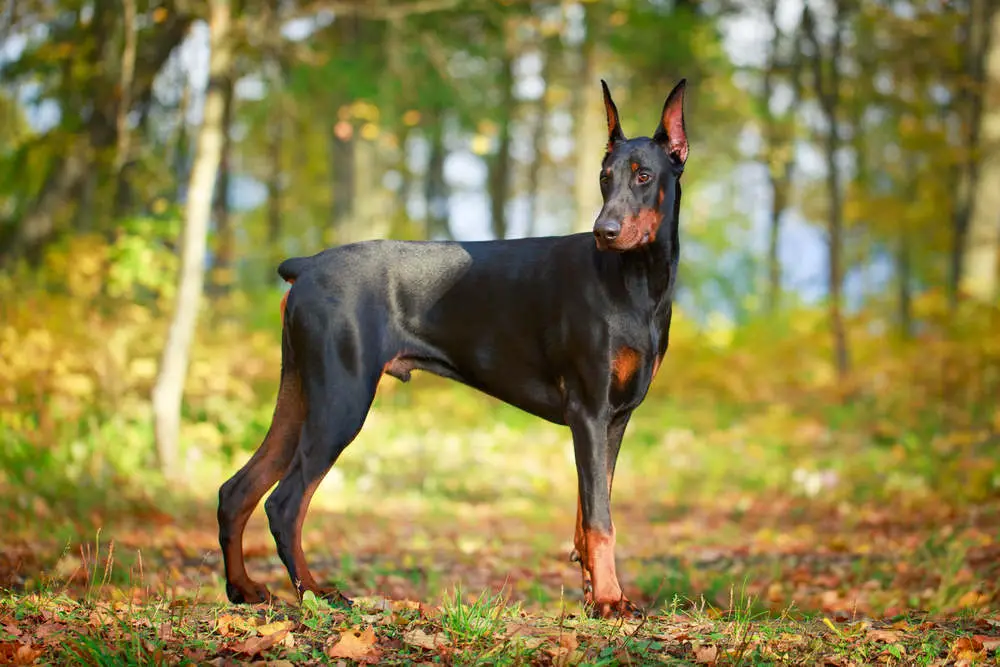 With their fantastic physique and keen intelligence, Doberman Pinschers are powerful and sleek. The nobleman amongst dogs, the fearless breed is considered to be the world's best protection dogs. The breed originated in Germany in the late 19th century, where they were bred mainly as guard dogs.
Appearance
Doberman Pinschers have an athletic build, royal appearance and sleek coat that make them look truly aristocratic. These compactly built, muscular dogs are very powerful, fast and agile. They grow to around 24-28 inches in height and weigh around 60-65 lb. The breed is characterized by a wedge-shaped long head, muscular, sleek body and a shiny coat, which comes in colors like blue, black, fawn or red with rust-colored markings.
Temperament
Doberman Pinschers are affectionate, people-oriented dogs and if trained and socialized properly, they are very sweet with people. They are very good with kids and loyal to their owners, making them great family pets. These dogs are highly energetic and require plenty of exercise if they don't get sufficient exercise, they can become irritable and even aggressive.
Jack Russell Terrier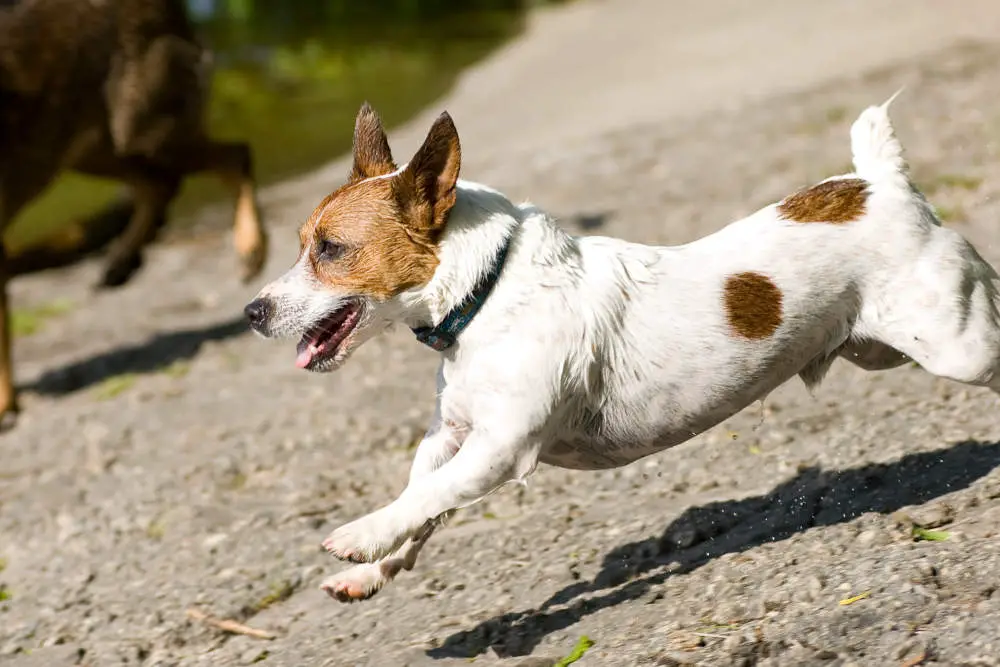 Also known as Parson Russell Terrier, the Jack Russell Terrier was developed 200 years ago in England to hunt foxes. The working terrier was developed to hunt with hounds and chase the foxes out of their dens. Jack Russell Terriers became quite the favorite with huntsmen, hunting on horseback.
Appearance
The adorable looking Jack Russell Terrier looks like a live soft toy; however, is eager, tireless and tenacious. They have a compact, rectangular body growing to a height of around 10-12 inches and weighing around 9-12 lb. The breed has an intelligent-looking face with a keen expression, V-shaped ears and almond-shaped, dark eyes. They come in black, tan or both colored coats with white markings. The breed has immense strength and endurance that is needed as a hunter.
Temperament
The Jack Russell Terrier is an alert, happy, energetic and confident dog that is ever ready for work. Hunting is an inbred quality and digging comes naturally to your Jack Russell Terrier. These dogs are quite lively and independent, charming and affectionate; however, they can be quite difficult to manage and train. They are very alert and make great watchdogs. It is quite difficult to train the hunting instinct out of the breed and may view your hamster or cat as prey.
Also Read: 15 Amazing Dog Breeds Born Without Tails
Rhodesian Ridgeback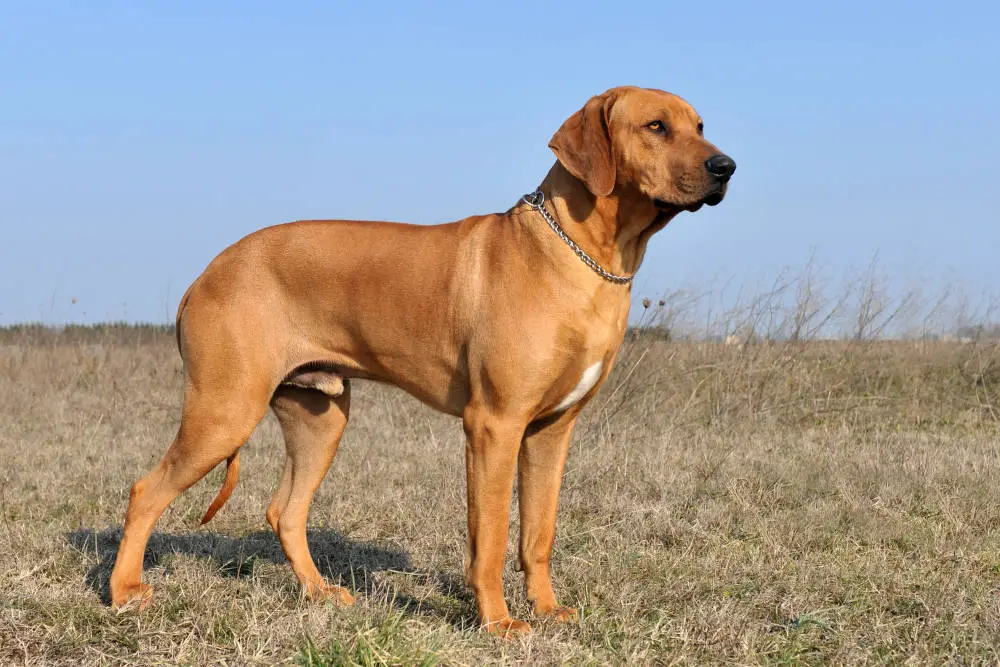 Rhodesian Ridgebacks are handsome dogs that were created to be versatile hunters and guard dogs. The breed became popular in native Africa for its tracking skill and today, this "Renaissance hound" is a prized family pet.
Appearance
The hallmark of the Rhodesian Ridgeback is the stripe or ridge of hair growing backward on its back. They are powerful dogs and fast athletes, weighing around 70-85 lb and often, growing to a height of 24-27 inches. Rhodesian Ridgebacks come only in one color i.e., the color of wheat, spanning from flaxen to burnished red. They have a black or brown nose.
Temperament
Rhodesian Ridgebacks are independent, strong-willed and even domineering. They are extremely affectionate, faithful and very protective of those they love and reserved with strangers. They are known for their calm and dignified temperament. Rhodesian Ridgebacks are good with kids and their protective nature makes them natural watchdogs.
Samoyed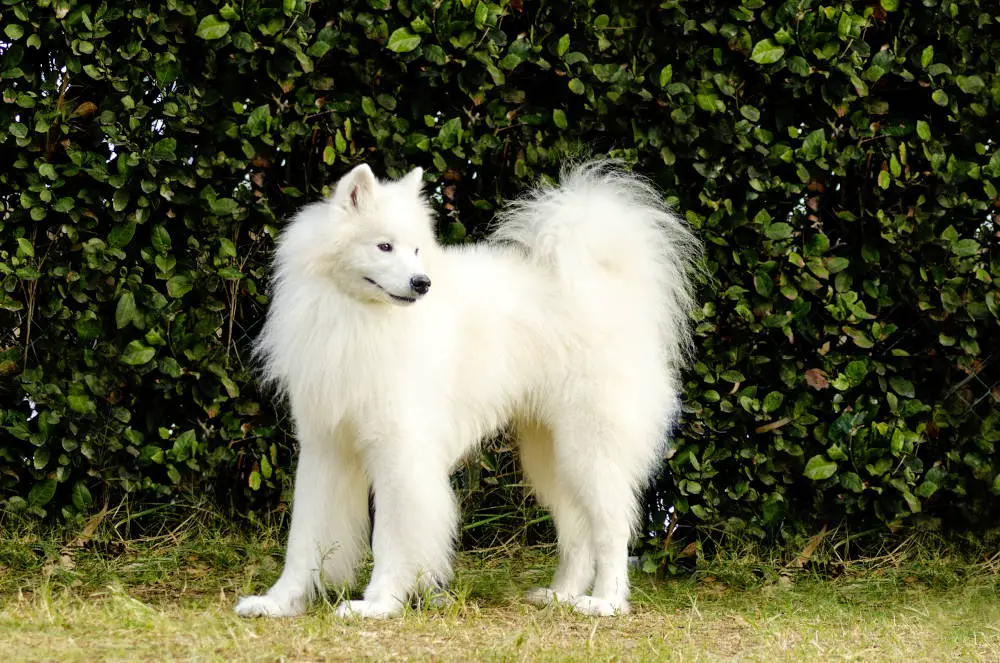 Bred originally by the Samoyede people as hunting dogs and to herd reindeer and haul sleds, Samoyeds had other duties too such as tracking, pack hiking and sleeping on their owners to keep them warm on cold nights. These "smiley face" dogs combine agility, strength, grace and dignity into a loving, friendly dog.
Appearance
Samoyeds are large but extremely graceful and beautiful dogs with a square and sturdy build. They grow between 19-23.5 inches in height and weigh around 35-65 lb. These powerful dogs have a distinctive white coat with a full undercoat that protects them from the cold. The breed has a broad head, pointy ears and a fluffy plumed tail. The most delightful feature of the Samoyed breed is its "Sammie smile", which essentially plays an important role in preventing the dog from drooling and forming icicles on its face.
Temperament
Samoyeds are smart, friendly but mischievous dogs that want love and attention. They thrive in the company of their humans if left alone for long periods, they can become destructive and turn into nuisance barkers. Samoyeds are easy to keep and get along very well with people, kids, other dogs and pets. They are quite hardy and active dogs and need exercise every day. They are the happiest when they have some work to do.
Also Read: 24 of the Best Outdoor Dog Breeds
Shiba Inu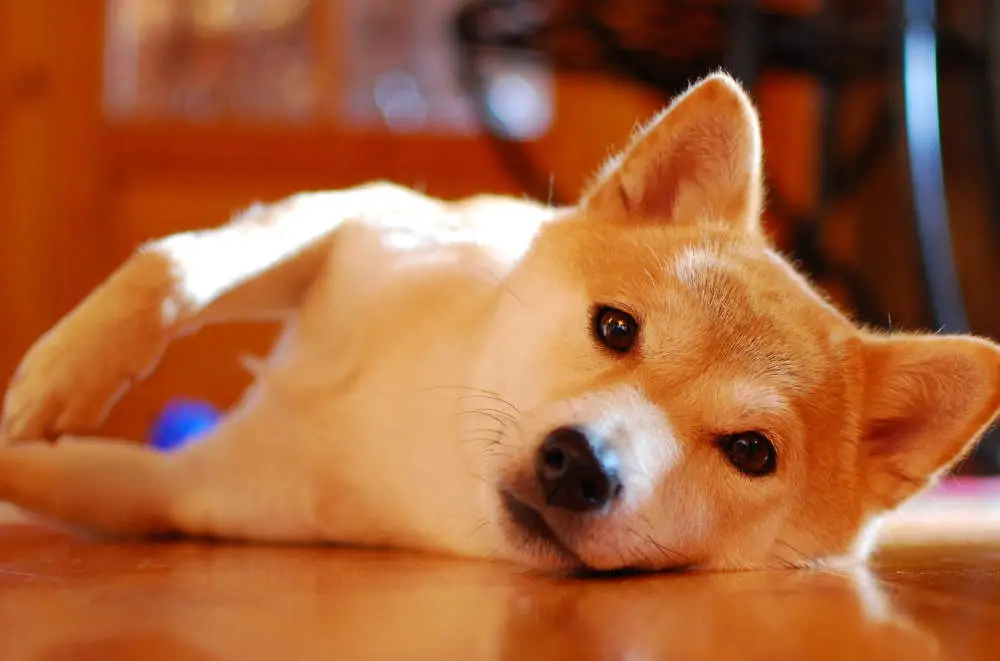 The Shiba Inu is an ancient Japanese dog breed. These dogs belong to one of 6 native Japanese dog breeds and are the smallest. Originally bred as hunters to flush out small game, birds and wild boar, Shiba Inus are among the most popular companion dogs in Japan.
Appearance
The Shiba Inu breed is characterized by its compact and muscular build with a matching confident and bold personality. They have an alert expression, agile, smooth gait and red sesame, red or tan and black coloring, which makes them look very fox like. The breed has the traits that are typical of northern dogs such as thick fur, curled tail, powerful body and erect small ears.
Temperament
Independent, bold and full of self-confidence, Shiba Inus are hardy dogs, always ready for adventure. They are active when outdoors and calm indoors if they've had their daily exercise. They are quite alert and wary of strangers. They are quite vocal and tend to bark a lot. Generally, Shiba Inus are good-natured dogs that make great family pets.
Siberian Husky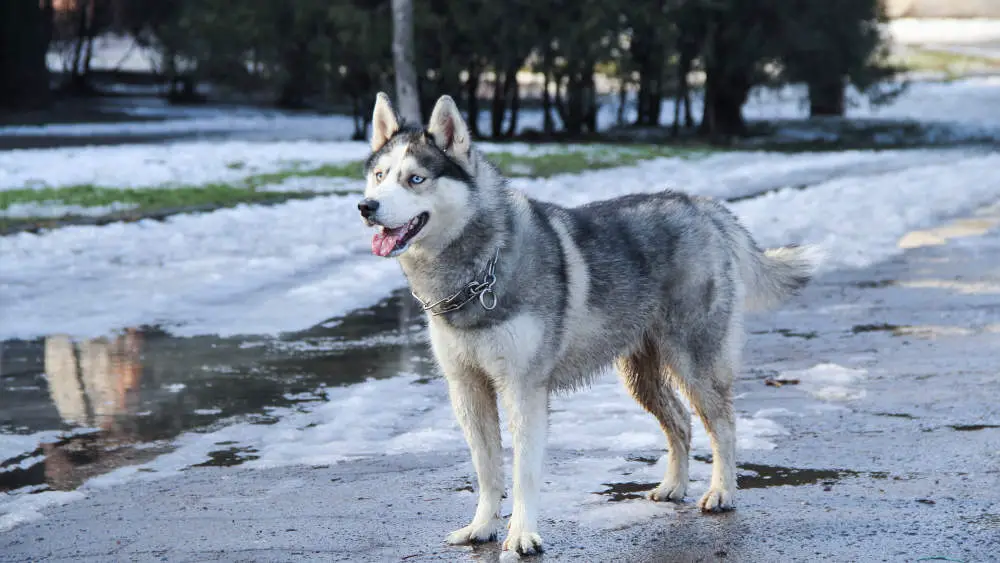 Siberian Huskies are medium-sized, compact sled dogs that were originally bred to work in packs and haul loads across frozen terrains. The northern breed has very high endurance and loves to work. These graceful dogs with their characteristic piercing icy blue eyes are friendly, even tempered and love being part of the family, making them excellent family pets.
Appearance
Siberian Huskies grow to a height of around 20 to 23.5 inches and weigh between 35-60 lb. These graceful dogs are nimble footed and agile. Huskies are distinguished by their eyes, which may be blue, brown or one of each color, erect ears and plush, dense coat, which may be black, white or any other color in between with markings on the legs and chest. They have a ruff around the neck and a straight or sickle-shaped furry tail.
Temperament
Siberian Huskies are intelligent dogs but can be somewhat independent and even stubborn. They love the company of humans but require firm training from when they are very young. They are good with other dogs; however, their high prey drive may cause them to chase livestock and cats. They don't bark but howl sometimes. These hardy dogs are highly energetic and need plenty of running around, playing and exercise. Huskies are very friendly dogs and are great with kids, which makes them excellent family pets.
Weimaraner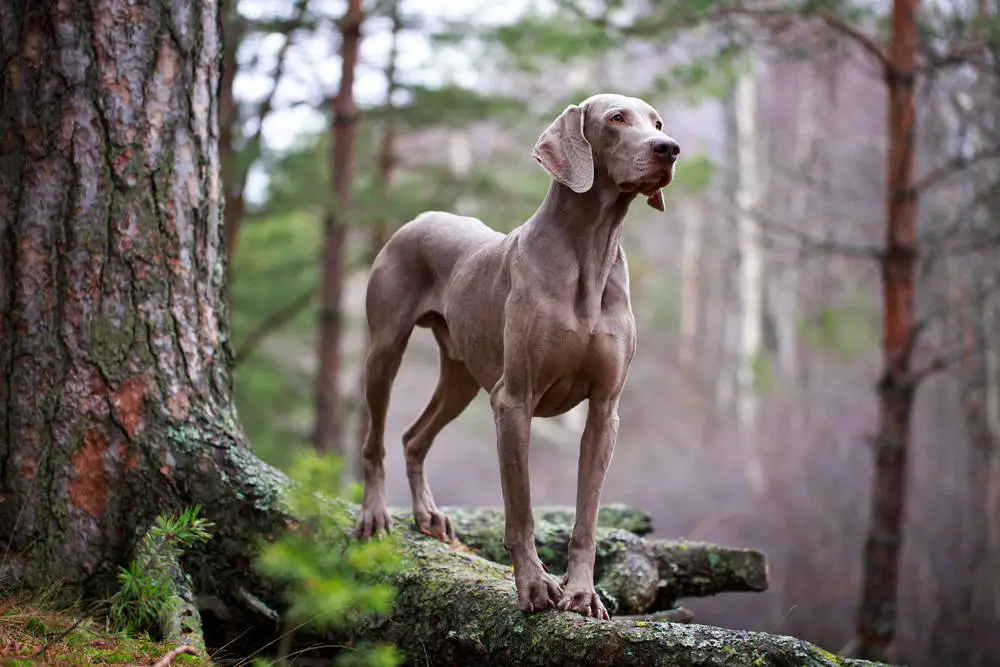 Also known as the "Silver Ghost" or "Gray Ghost", the Weimaraner was bred originally as a gun dog to handle a large game like bear, deer, etc. in native Germany. Even today, these elegant dogs can be found on hunting grounds. The streamlined and graceful breed is popular with pet owners for its obedience and friendliness.
Appearance
Weimaraners have a distinctive and characteristic silver-gray coat with an intelligent face, blue-gray or amber-colored eyes and long, hound-like velvety ears. These dogs can grow to a height of up to 23-27 inches and weigh around 55-80 lb. They have strong, streamlined bodies built for work and they have loads of stamina to run.
Temperament
Because they are hunting dogs, Weimaraners are very active and need plenty of physical activity. They are very intelligent and need activities to keep them occupied and prevent destructive behaviors like digging and chewing. These dogs are excellent with kids and make great companions; however, because of their hunting heritage and high prey drive, they can be quite difficult for novice pet owners to handle. However, their loving nature, easy grooming and trainability make Weimaraners great family pets.
Whippet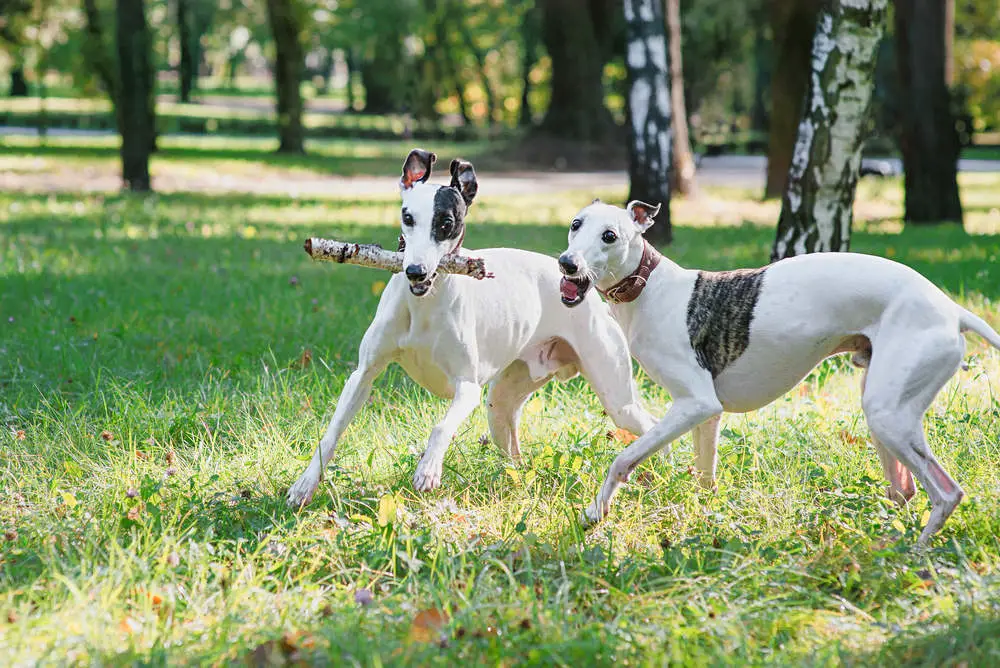 The Whippet is a sweet-faced dog, with a sleek build and lightning-quick speed. This gentle soul is dignified and good-natured and is happiest when he has something to chase. Bred to be a hunter's ally, Whippets were trained to chase rabbits and other small game. The breed's friendly personality and nature and stylish looks make them popular family companions.
Appearance
Whippets look very similar to a greyhound but have a smaller build and are more curvaceous. They grow to a height of around 18-22 inches and weigh around 25-40 lb. Whippets have a short, sleek and velvety coat that comes in almost every color, whip-like, large, lustrous eyes and a long tail. The breed has a slim waist, deep chest, lean head, long, arched neck, slim and sturdy legs built for speed.
Temperament
Whippets love running around, but also love to relax for long hours with their owners. As long as they have their exercise, they do quite well in small apartments. However, they hate hard surfaces and don't like the cold. They hardly bark, even at strangers and may not be great guard dogs. Whippets get along quite well with other dogs and cats in the family and are quite gentle with kids.
Yorkshire Terrier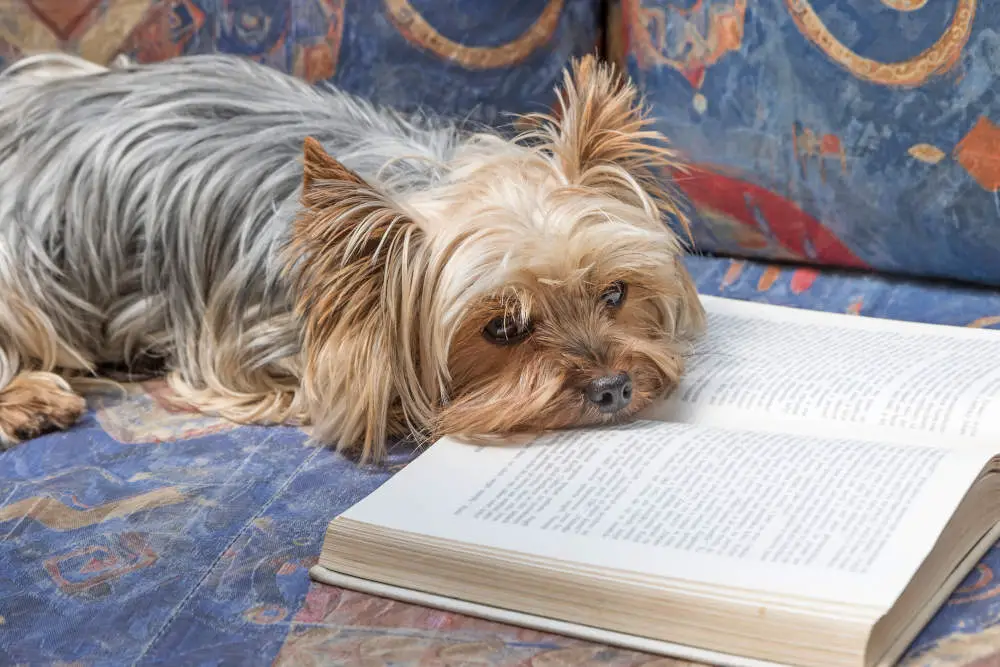 Don't be fooled by the dainty looks and compact "toy-like" size of the Yorkshire Terrier. Bred originally to catch rats in mines and mills, Yorkies are bold, fearless dogs with a hunting instinct. This little dog has loads of attitude, which has made them extremely popular among urbanites across the world.
Appearance
The small, little toy-sized terrier usually grows to around 7-8 inches in height and weighs less than 7 lb. The breed's crowning glory is its silky, floor-length coat in rich golden tan or steel blue. These small-statured dogs are quite hardy with long lifespans. Yorkies are hypoallergenic dogs, which makes them great for people suffering from allergies.
Temperament
The Yorkie has all the characteristics of a true terrier. They are feisty, brave, tenacious and even bossy at times. These lively little dogs are extremely self-assured and love being part of all the action and excitement. While they may be toy sized, they are very protective and make great guard dogs. If properly socialized, they get along with cats, but you must watch your dog around other smaller pets. Yorkies loved to be cuddled and pampered and make excellent companions.
Also Read: Top 18 Dog Breeds With Pointy Ears
Parting Words
As pet owners, we often forget that our pooch is a canine after all and possesses animal instincts that can make him unpredictable, especially dogs with a high prey drive. These breeds are driven by their primal needs more than others. The idea is to understand and learn how to manage your pet's prey drive as early as possible so that they can live a safe, happy and balanced life.