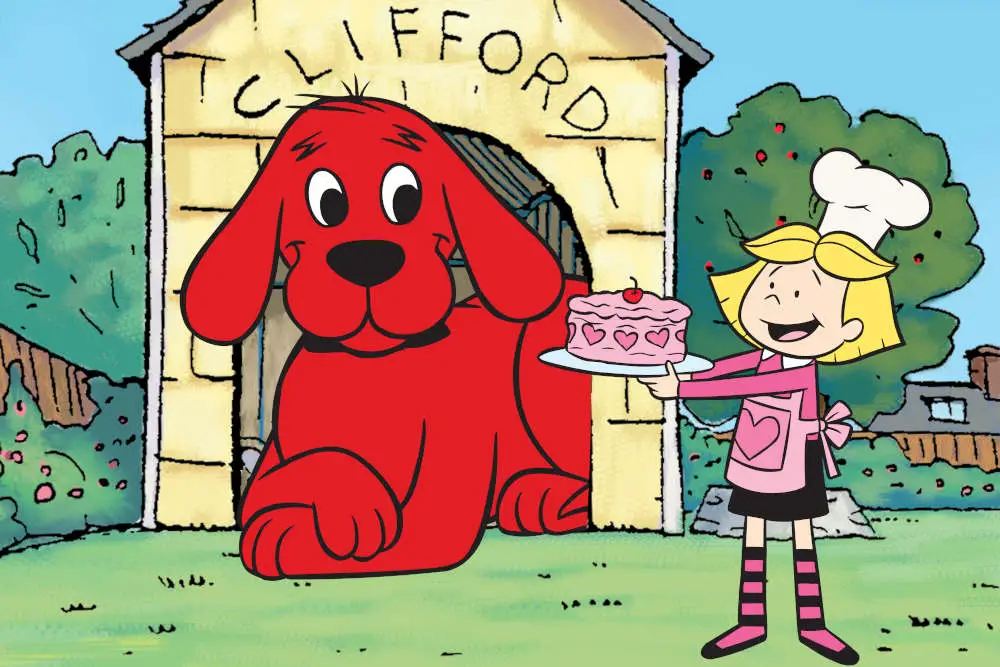 Whether you know Clifford, the Big Red Dog through books or movies (or even video games), it is definitely one of the most popular big red dogs of all time. If you're thinking of contesting that because you thought of Scooby Doo, hold it right there because we said big red dogs.
Haha, a technicality. Yes.
But after all these years of reading and watching dear Clifford, what do we know about him?
So, What's the Breed?
Clifford started off nothing like one particular breed because its creator Norman Bridwell said that he wanted this dog to be a mix of all dogs.
But eventually, it became fairly clear that Clifford was a Giant Vizsla. This is a breed that is originally from Hungary and is a hunting dog.
Although Clifford mostly does regular dog things in the stories, he is more than 10 feet tall and is quite heavy. He broke a scale, so that's a mystery.
If you're really angling for a number, consider this. An average Viszla is about 45-65 pounds but it is only about two feet in height.
So, let's not get caught up in the math, okay?
Vizslas, in general, are known to point the prey to their hunting humans and also retrieve the prey whenever required. But some of them also have the ability to stay very close to their humans.
That's why you see them cling to their humans, but it's not just a physical thing. These dogs are also extremely loyal and we see in the stories that Clifford was exactly that when it came to Emily.
What Do We Know about Clifford and His Creators?
Clifford's creator Norman Bridwell, the illustrator, was originally told that he wasn't going to succeed. He was told that the pictures of the dog did not stand out which meant that his stories would not stand a chance in the market.
But at some point, a critic told him that the pictures needed a story that combined his drawing of a little girl. That changed everything because, within a month, Scholastic Books was on board.
The name Clifford came from Bridwell's wife's imaginary friend from when she was a child. The big red dog was almost named Tiny but Mrs. Bridwell thought that was too ordinary.
Many have wondered why this dog is red and Bridwell's response to that was simply that the drawing table had red paint on it the night he was illustrating.
The stories tell us that Clifford's parents and siblings were average-sized, but this guy was about 5x times the typical Vizsla size.
We also learn that Clifford has a health problem called acromegaly. That's a real condition involving the growth hormone, but it's actually quite rare, especially in puppies.
It is possible in adult dogs when they have large feet and a broad head.
Wrapping Up
Like most Vizslas, Clifford has a lot of energy, is loyal and loves his family. The only thing you need to remember if you're getting one of these as a pet is that they are energetic dogs that need a lot of exercise and also training to make them well-behaved pets.