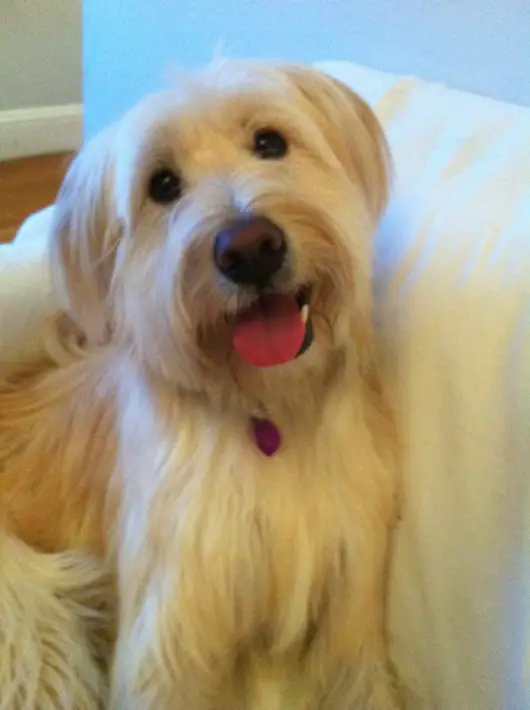 Name, age, sex, breed: Micah, year and a half, female, terrier/Golden Retriever/Muppet mix
Owner, city: Antonia Richmond, San Francisco, CA
How I got my name: Well, my foster parents named me Sandi, but then my real mom changed it to Micah. It's pronounced MEE-kah, not MYE-kah. Between you and me, I think my mom spells it wrong, which is funny, because she's a writer.
How we met: At an adoption event in Seattle. I was about 11 weeks old. She told me later that all sorts of people tried to talk her out of getting a puppy, but she took one look at me and knew we were meant to be. 🙂
Personality type: Super happy, enthusiastic, scrappy and fun! You know, I'm just super stoked to be here.
Siblings: None at the moment. (I'm working on it.)